Telenovelas are made fun of for being corny and stupid, but in Puerto Rico and the rest of Latin America, they're a respected form of storytelling and venerated similarly to U.S. dramatic series. As I've started writing and creating stories of my own, I've found that my ideas are similar to telenovelas. They're romantic but also include a cast of characters and various subplots that cover the professional and familial, the friends and villains, the comedy and the tragedy. Read on to find out why telenovelas are awesome, my relationship to them, and some of my favorites.
Telenovela facts
Telenovelas are produced primarily in Brazilian-Portuguese and Spanish-speaking countries, and are usually shown during prime-time.
Telenovelas are different from soap operas in that they tell a full, self-contained story in the span of six months to a year.
Brazil produced the first telenovela, "Sua vida me pertenece" ("Your Life Belongs to me") in 1951.
Telenovelas can cover many genres and tropes: rags-to-riches, historical romance, teen drama, mystery-thriller, romantic comedy, and pop-band story.
Growing up novelera
My grandma was a novelera or someone who watches a lot of telenovelas. In Puerto Rico, telenovelas are aired all day and my grandma watched all that she possibly could. And so did I.
When I was in Kindergarten, I would sing the song of the novela that would be playing at that time of day. I play-acted some scenes with my Barbie dolls. Everything I knew of the adult world came from watching telenovelas.
A communal experience
Growing up, all the adults I knew watched telenovelas, at least the ones that aired on prime-time. Every night, my grandparents and I would sit together to watch. My mom worked nights and I taped the novela for her. My grandma and I would stay up to watch with my mom when she returned from work. When you were at a beauty salon, last night's episode would surely come up. It was truly a communal experience.
The show "Jane the Virgin", which is based on a Venezuelan telenovela, shows that communal experience best, with three generations united to watch an episode. I remember once running home to catch the start of my favorite novela and hearing the theme song as I passed by the other houses on our street. Whenever a juicy moment happened, you could hear our neighbors yelling at the screen.
Some of my all-time favorite telenovelas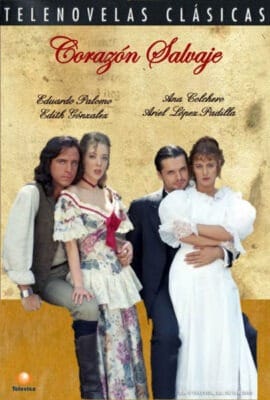 In this historical romance, two sisters of different temperaments, Mónica and Aimée (think "Sense and Sensibility") fall in love with the same man, the titular Wild Heart, Juan.
At the beginning of the story, Aimée and Juan fall in love. He leaves and makes her promise to wait for him, but when rumors of his imprisonment reach her, she marries Mónica's fiancée, Andrés. Juan returns years later to find Aimée married and wants her back. Mónica tries to stop him, wanting to protect her sister from disgrace. She also dislikes Juan's wild and untempered behavior. However, through their various interactions, they fall in love and marry. But their relationship struggles with Aimée's intrigues, who doesn't want to give Juan up, and Andrés' plans of revenge after finding out about the affair between Aimée and Juan.
And also, Juan is Andrés' illegitimate half-brother!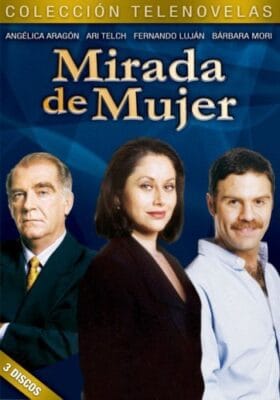 At the time, this telenovela was unique. Instead of featuring the young, innocent girl finding love, the protagonist is a mature woman in her fifties.
María Inés is a devoted housewife and mother, who's sacrificed her dreams and ambitions to take care of her family. When her husband of twenty-seven years leaves her for a younger woman, her world falls apart. Her two daughters blame her for the separation. Her mother wants her to get her husband back. She only finds support in her best friend and her son, who start their own affair. And then she meets Alejandro, sixteen years her junior, who doesn't see her as a wife and mother but as a woman, a feeling she'd forgotten long ago.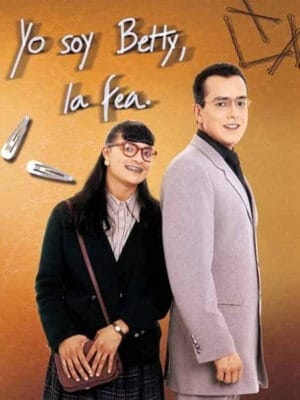 This is a romantic comedy, considered the most famous telenovela in history. It inspired multiple remakes and adaptations, including the U.S. series, Ugly Betty.
Betty is an economist who finds a job as an administrative assistant to Armando, the CEO of Ecomoda, a prestigious fashion house. When Armando puts the company's future in jeopardy because of his bad decisions, he creates a fake company to loan money to Ecomoda and put an embargo on it, preventing other companies from doing so. Armando puts the new company in Betty's name, since by then she's become his trusted advisor. But Armando's best friend, Mario, the company's Vice President of Commerce is skeptical. What if Betty decides to call the loan and take over Ecomoda? Together, they devise a plan to get Betty to believe that Armando is in love with her, not knowing that Betty is helplessly in love with him and would never betray him.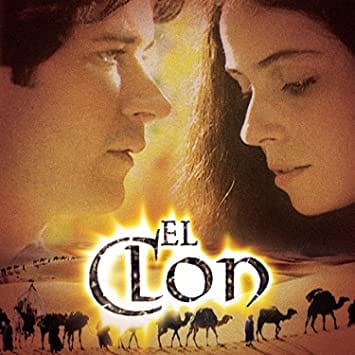 The plot of this novel is not as great as for the previous two, but the production design and music make up for it. It had many insights into Arab culture and the belly-dancing performances were amazing.
Brasilian Lucas and Arab Jade fall in love at first sight but due to their cultural differences are forced apart and marry other people. But they reunite years later, reminding them that their love estaba escrito ("it was written" – a phrase repeated throughout the story).
And yes, there's also Lucas' clone mixed up in there somewhere.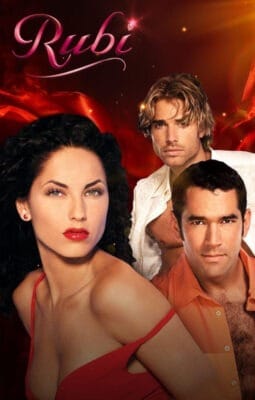 This is a rags-to-riches story with a twist: the protagonist is actually the villain of the story.
Rubí is obsessed with money. Aware of her beauty, she hopes to attract a rich, handsome husband to get her out of poverty. When she meets Alejandro, she thinks her dream is finally coming true but although he's a doctor, he's not rich like she originally believed. So Rubí leaves him even though she loves him and sets out to conquest her best friend's fiancée. She successfully fools him and he marries her. But will Rubí's enduring love for Alejandro deter her from following her dangerous path of ambition?
Novelera no more
Once I moved outside of Puerto Rico in 2007, I stopped watching telenovelas. The communal experience was gone and without anyone to share them, there was no point. Curiously, here in Germany they also produce telenovelas and they even call it by that name, but they share more in common with soap operas.
Now, I find stories similar to my beloved telenovelas in Women's Fiction and Romance. And when I don't, I make them up! I hope to be able to share them with the world one day.
Have you watched a Telenovela? What was your favorite? Share in the comments below.